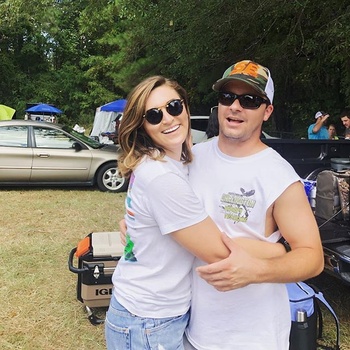 Mary Ellen and Alan first met in 2005 during Alan's junior year of high school, where the two were just acquaintances as they enjoyed prom with their dates and mutual friends. Over time, Mary Ellen became secretly smitten with Alan, often running into him while out and about but busy living their separate lives so it never turned into anything more. Little did they know, fourteen years later they would be engaged and getting married!

One evening, they ran into each other at the Darlington Raceway for Darlington's Race Day. Mary Ellen casually ran into Alan (literally), but not realizing who he was and of course started a friendly conversation, introducing herself to this good looking guy with a hat on. A few seconds later, after (re)introducing themselves they quickly realized they already knew one another and began rekindling the sparks that were always once there. Race Day that was already a tradition became so much more for Mary Ellen and Alan.

And as they say, the rest is history!